Small World of Words Japanese Version. SWOW-JP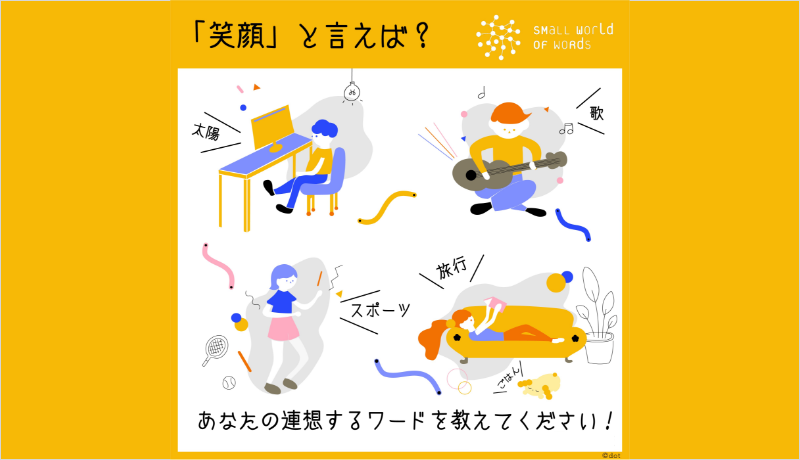 The small world of words project is a large-scale scientific study that aims to build a mental dictionary or lexicon in the major languages of the world and make this information widely available.
In contrast to a thesaurus or dictionary, we use word associations to learn about what words mean and which ones are central in the human mind. This enables psychologists, linguists, neuro-scientists and others to test new theories about how we represent and process language. This knowledge could also be applied in a variety of ways, from learning about the difference between cultures, to learning (or forgetting) new words in a first or a second language.
From autumn 2020 we started a Japanese version of the Small World of Words project. In our project, we are investigating the features of the Japanese mental lexicon at the scale it has not been looked at before. Along with research on gender- age- region- based differences in Japanese native speakers' word associations, the Japanese Small World of Words will document and investigate such fundamental concepts of the Japanese mental lexicon as time, space, emotions, human relations, and family.
Plans for the future development of the project include cross-cultural and cross-linguistic comparison both in terms of the structure of the mental lexicon and of individual conceptual structures. In the long-term perspective, we are planning to create multilingual tools for science-based language learning support.
https://smallworldofwords.org/jp/project/home