Tokyo College Workshop: "The Corona Crisis in Cultural Contexts: Identity, Language, History"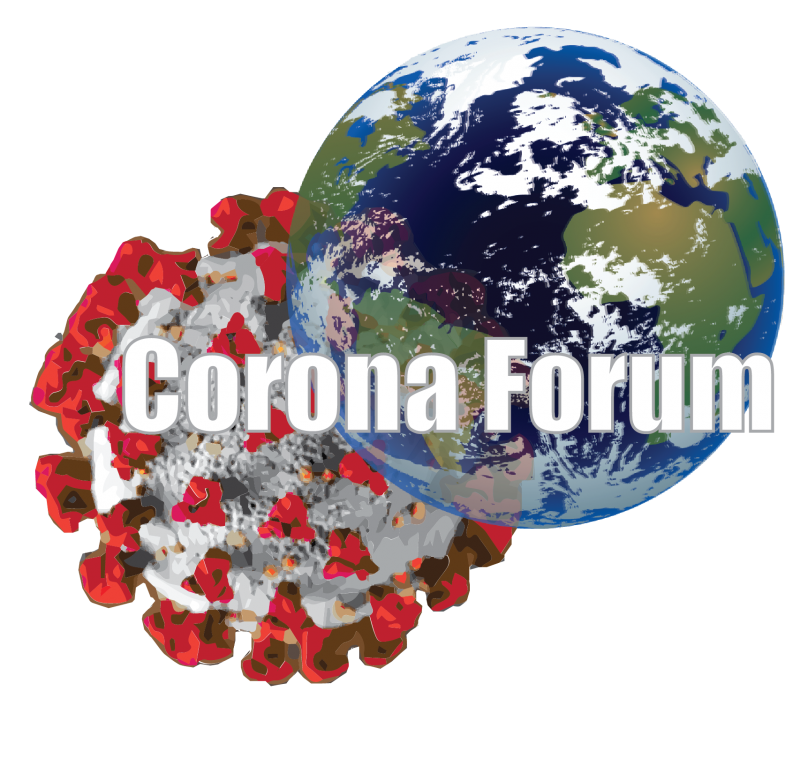 When:
2020.06.16 @ 15:00 – 18:00
2020-06-16T15:00:00+09:00
2020-06-16T18:00:00+09:00
On Tuesday, June 16, Tokyo College successfully held its first online workshop directed at an academic audience
The theme of the workshop was the Corona crisis in its cultural contexts. The three-hour workshop was open to registered participants; our nine speakers were joined by an audience of around 70 people, mostly based in Japan. We greatly appreciate the interest in our research and feel encouraged to continue developing web-based seminar formats in the coming months and years.
The idea for the workshop gestated during the Corona-induced state of emergency. Given the restrictions for on-campus work, our members met online regularly to present and discuss our research. We held an internal Corona seminar to study the crisis, its backgrounds and effects from various perspectives based on our individual disciplinary specializations. We then decided to follow our mission to make ongoing conversations available to the public as quickly as possible and organized this webinar.
As a global pandemic, the Corona crisis is of course first and foremost a medical emergency. But while the COVID-19 virus and its effect on the human body are fundamentally similar in each country it penetrated, policies and public opinion differed widely and were rooted in divergent cultural assumptions and historical trajectories. The workshop broke these cultural factors down into three panels on identity, language and history.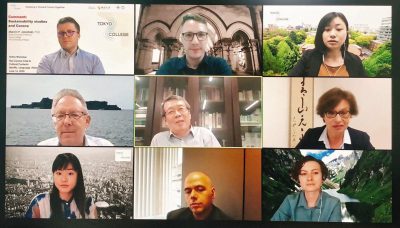 Different identity claims had a strong effect who was perceived to be a victim or villain, but also on the acceptance of public health interventions. Michael Facius discussed in his paper how in many European countries, public health experts and the media spread the idea that masks were ineffective in containing the spread of the virus, instead viewing them through a culturalist lens as something that Asian people wear, thus inhibiting adoption for several months.
SHAKUTO Shiori showed the gendered nature of corona narratives and policies in Japan, where a heroic fight against the virus was associated with a male idea of the kokutai or national body, while the caretaking burdens of women were downplayed or ignored. WANG Wenlu discussed how the pandemic was racialized, e.g. as Chinese in the West or as black in China), but also how racialized minorities began to counter such narratives and create their own corona archives.
The second panel discussed how corona-related information is expressed in language. Viktoria Eschbach-Szabo took up a perspective of public heath communication to analyze how different governing bodies on local, national and global levels conveyed corona-related health messages to their multilingual constituencies. Maria Telegina applied a data-modeling method to corona-related hashtags on twitter to make visible key topics that were discussed on the platform as well as the positive or negative potentials of sentiments associated with them.
The last panel was about putting responses to the current crisis into a historical perspective. HANEDA Masashi compared corona to earlier global pandemics such as the Spanish Flu and the Black Death, arguing that while the corona virus spread much faster than previous pandemics due to the globally integrated nature of contemporary society, coordinated reactions and knowledge exchange are also much accelerated, which is one reason for the so far comparatively lower death toll.
Michael Roellinghoff presented on hygiene policy in Meiji-period Hokkaido to highlight how the discourses and policies that led to the establishment of a so-called modern hygiene regime also took its toll on the ways of life and medical traditions of the local Ainu communities. Andrew Gordon, finally, discussed the historical precursors to the reaction of the Japanese central government to the spread of the virus, which was comparatively weak in counting on citizens' self-restraint (jishuku) instead of a hard lockdown.
In the final comments and closing remarks, Marcin Jarzebski and SHAKUTO Shiori stressed again the relevance of cultural factors in understanding global responses to the pandemic and expressed the hope that approaches such as these can also play their part in improving cooperation in the future.
Date(s)
Tuesday, 16 June 2020, 3:00-6:00 pm (JST)
Venue

Zoom Webinar

Registration
Pre-registration required (registration closed due to capacity)
Language
English (No translation available)
Abstract

Regarding the corona crisis, researchers belonging to Tokyo College will share their findings from three different perspectives and exchange opinions. Global reactions to the corona crisis have not only been conditioned by the expert knowledge of epidemiologists, but are also rooted in different cultural assumptions and historical trajectories. At a point when many countries are trying to find back to a new normal, this online workshop attempts to take stock of some of these cultural contexts and their impact on policies and public opinion.

Program

Zoom webinar workshop
Speakers:Michael Facius, SHAKUTO Shiori, Marcin Jarzebski, Viktoria Eschbach-Szabo, Maria Telegina, WANG Wenlu, HANEDA Masashi, Michael Roellinghoff, Andrew Gordon (All speakers are from Tokyo College)

Organized by
Tokyo College, The University of Tokyo
Event Poster Corona Forum 2