Our Fifth Research Theme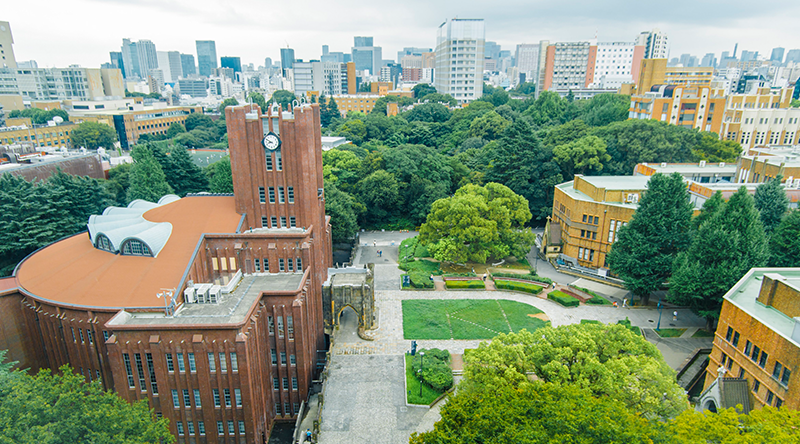 Since its establishment in February of last year, Tokyo College has undertaken a diverse range of activity on the basis of its adoption of four interdisciplinary research themes of importance to the contemporary world under the mid- to long-term research objective of "The Earth and Human Society in 2050." These four themes are "Digital Revolution and Future of Humanity," "Tackling the Planetary Boundaries through Interdisciplinary Approaches," "Japan Viewed from Inside and Outside," and "Humanities in 2050 – World Philosophy, World History and World Literature."
If one looks back over the lectures and symposia for the general public that Tokyo College has held over the past year, the majority have related to these four themes. The Invited Members to this point, as well as the young researchers appointed this year, are also engaged in research in fields closely connected to these four themes. From this summer, a collaborative research group within the College on the future of the humanities (the fourth theme) has been established, and preparations are underway for a research group on "identity" (which relates to the third theme). The start of our interdisciplinary research focused on these four themes, and the dissemination of that research to society, can be said to have proceeded relatively smoothly.
However, the outbreak of the coronavirus crisis since March of this year has shown us that there is another theme of interdisciplinary research that we should pursue. This is the cluster of issues relating to "Life" as we look forwards to our future in 2050, such as how to define human life and its value, how medical and economic activities should be conducted in accordance with such definitions, and how political and social systems, as well as our lives in a more practical sense, should be structured so as to respect our definitions of the value of life. Against the background that we find ourselves in at present, this collection of problems has come to the surface in discussions at the international round tables held from June through July, webinar held by Tokyo College researchers, and at series of seven symposia held with the cooperation of researchers from the University of Tokyo.
Through the enthusiastic exchange of ideas from researchers belonging to the College, and with the benefit of input from the Tokyo College Steering Committee, we have decided upon "Life and its Value for Future Society" as a fifth research theme. We would like to further expand the scope of the College's research activities and collaboration with society going forward by inviting both researchers of established excellence and capable young researchers conducting research relating to this theme internationally, by collaborating closely with researchers within the university, and planning lecture events.
Of course, we expect that the College's resident researchers, who are yet to tackle such a theme head-on, will enter into this uncharted territory in an interdisciplinary manner. As the first such initiative, we are progressing with plans for the publication of a book from the online workshop "The Corona Crisis in Cultural Contexts: Identity, Language, History," held in June. I will also be making a humble contribution as an "improvised historian of epidemics." Looking back over my own career until now, this is an incredible new experience, and it seems that it will be an enjoyable project to work on. In any case, we hope that many more people will pay attention to Tokyo College as a result of the various activities relating to our new fifth theme, and will be grateful for future encouragement and support, as well as proposals and opinions.