The World Standing on the Premise that People Move and Get Together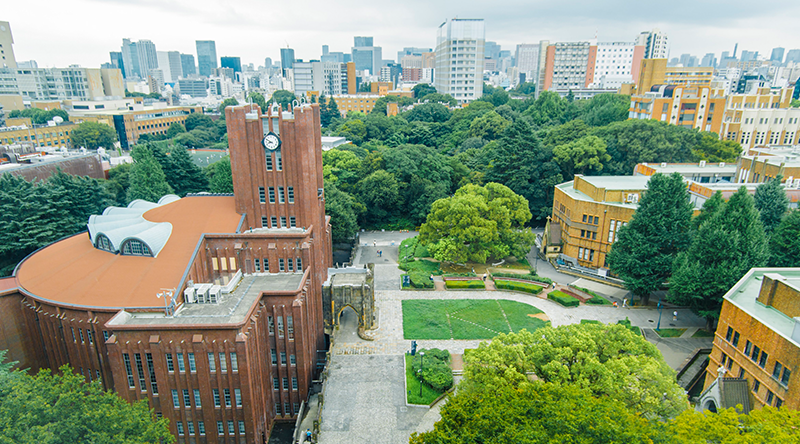 With the start of the new academic year, new young researchers have joined Tokyo College: a project assistant professor, a post-doctoral researcher, and two project researchers. In May, another project assistant professor is scheduled to join us. Under ordinary circumstances, we would like to welcome them and have a social gathering to talk a lot about researches right away. The current situation, however, does not allow it. We were supposed to welcome nearly ten foreign researchers at Tokyo College from March to May this year, but everything has been postponed. Now that one year has passed since the establishment of Tokyo College, and our members have grown in number, we were planning to put interdisciplinary research and education as well as social contribution activities into high gear from this spring. Due to the expanding infection of COVID-19, however, we cannot help but reconsider the plan substantially. It is deplorable.
Nonetheless, it would be too sad, if we did nothing until the situation is under control even though not a few top-notch international researchers and fully motivated young researchers stay here. Then, we intend to utilize digital technology available at hand. We will soon hold an online workshop among the researchers belonging to College. This should not be so difficult. Professor Eschbach, who is now unable to revisit Japan after having returned to Germany temporarily, will also join the workshop.
On the other hand, various events previously held for students and the general public―lectures, dialogues, and panel discussions by experts―cannot be held in the same manner as before. Currently, we are considering the feasibility of several proposals made by researchers and staff members. We are also seeking a new form of events made possible online. Paying attention to changing situations, we will make efforts to share with you the introduction of researchers affiliated with College and visiting researchers and their significant research results in one way or another as soon as possible.
The expanding infection of the novel coronavirus has exposed the characteristics of the modern society, which we have not always clearly recognized. Almost all social activities are designed based on the assumption that human beings move and get together physically. It can be said that the rapidly expanding infection of the coronavirus on a global scale is its inevitable conclusion. At present, as you are aware, corporate performances have worsened rapidly in such industries as airline, transportation, travel, restaurant, sports, and event. It is because people can neither move nor get together freely.
According to an American friend of mine, if the situation goes unchanged, many universities that depend on tuition paid by international students are likely to get into financial troubles. Until quite recently, one of the values underscored by university leaders in English-speaking countries, such as the USA, the UK, and Australia, was mobility. Under these circumstances, however, it backfires against them. The world that will come after the end of the current crisis should not be the same as we know it today.
As it is difficult for people to get together face to face now, online meetings or classes and telework are rapidly spreading for them to get together in cyberspace. Recently, I also have "attended" online meetings almost every day. Humans appear simply not to be able to stop "getting together." Cyberspace is not only essential for data storage and analysis, but also it is starting to play a role as a place in which to put our consciousness and physical body. Undoubtedly, the integration of physical space and cyberspace will be accelerated by the ongoing crisis. I wonder what future will await us after that. Our social structure or political and economic systems have been constructed on the assumption that people move and get together physically. I also wonder how these systems will change. In the face of this crisis, each one of us must have a perspective of the desirable world in future and take responsible actions in that direction, rather than just being preoccupied with solving immediate problems.
It is regrettable to suspend our activities due to the coronavirus crisis. However, I would like to take this opportunity to review the future of Tokyo College itself, which was envisioned based on the assumption that people "get together," by putting it in the context of the future of humanity.