Research at Tokyo College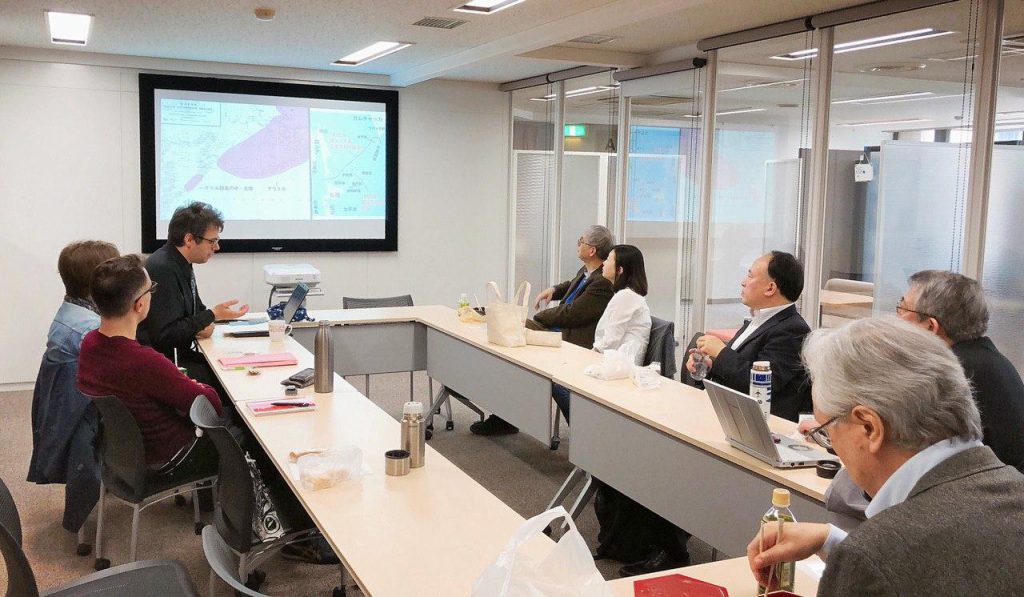 The continuing spread of Covid-19 has forced us to postpone all of the five lectures and panel discussions we had planned to take place over a period of one month, starting from the end of February. This is really a shame as we had been planning some very interesting talks by guest speakers from overseas. We are sorry to have to have disappointed those who were looking forward to these lectures and can only hope that things will return to normal soon.
It may appear that Tokyo College does nothing more than sponsor lectures, but this is not all we do. Tokyo College also functions as a research institute. There are a number of individuals affiliated with Tokyo College who are working on various research projects. The number of researchers from overseas has been increasing since January and this has led to a number of research gatherings being held throughout the College. Two of these are introduced below.
1. Lunch meetings
We take advantage of these lunch meetings to explain our procedures and various events and undertakings to our researchers from overseas. The lunch meetings also provide a forum to share interesting news or information that everyone needs to know and to discuss plans for future Tokyo College events. In addition to all of this, the researchers take turns presenting their research findings for discussion with other researchers at the lunch meeting.
At the February 28 lunch meeting, Project Researcher Terada Yuki made a presentation of her PhD dissertation on Iranian museums that she will be completing in a few months. The English word "museum" is translated into Japanese as hakubutsukan or bijutsukan. The museums in Iran function to reinforce national identity and their exhibits are focused on Iran. In contrast, in the UK and France, where the concept of museums first arose, exhibits are not restricted in this way. There was lively discussion at the lunch meeting on why this was so with the kind of wide range of opinions that is only possible when people of diverse nationalities and cultures gather in this way.
2. Research seminars
As Professor Ge Zhaoguang mentions in his article on this blog just prior to this one, we have also started having research seminars. For the first seminar, Professor Ge and I proposed discussion of the concept of "identity" and how the concept is understood in Japan and China. Apparently in Chinese, the terms shen fen (身份) and ren tong (認同) are practically synonymous with the English term "identity." To me, however, the background and context in which these terms are used are not quite the same as the way "identity" is used in Japanese. There is a need for more robust discussion on the meaning and significance of "national identity" for both Japan and China.
Our visiting researchers stay with us for varying lengths of time and their specialties and interests are diverse. Because of this, it is not always easy to bring them together to discuss a common topic. I nevertheless feel strongly that we must ensure that they will find Tokyo College an interesting place and that they will go home satisfied with their experience here. And for this, we must continue to strive to explore new areas of joint study and provide new opportunities for joint research.
In just six months the number of project assistant professors, postdoc researchers, and young project researchers is expected to increase to around a dozen or so members. I am hopeful that these people will on their own find common ground to launch interdisciplinary joint research projects. After the start of the new fiscal year, we hope to organize more lectures and panel discussions and provide new opportunities to present the outcomes of these kinds of internal meetings and seminars.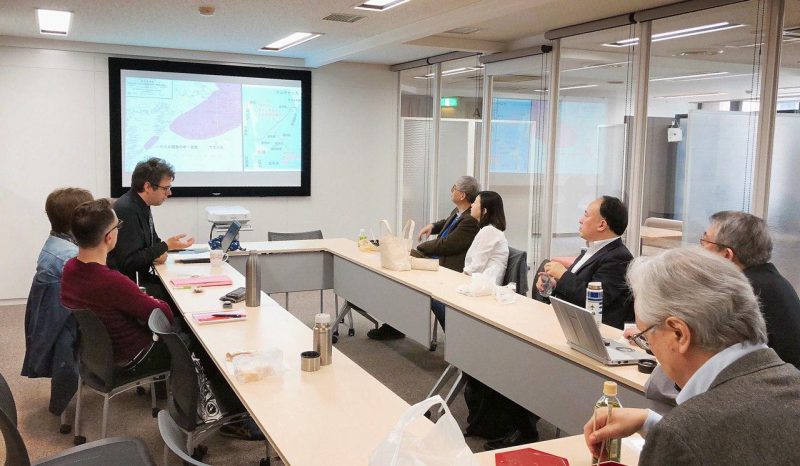 ランチ・ミーティングでの様子(2月14日撮影)