Delegation from a Kumamoto Prefecture High School Visits Tokyo College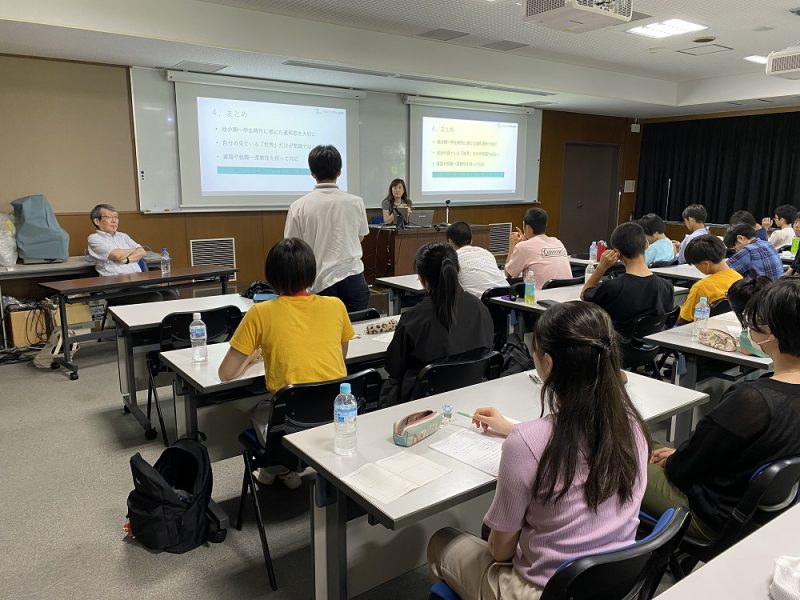 On July 31st, 2023, a delegation of 70 students from Kumamoto High School in Kumamoto Prefecture visited Tokyo College as a part of a tour of the university. They had a series of lectures in the morning from Tokyo College Director Professor HANEDA Masashi, who gave an introduction about research being conducted at the university, followed by Associate Professor Michael FACIUS, Postdoctoral Fellow Dr. Cintia Kozonoi VEZZANI and Project Assistant Professor TERADA Yuki who each introduced their own research. The students actively listened to each presentation and freely asked any questions that came to mind.
In the afternoon, the students were divided into groups and visited the research laboratories of each department on campus, including one group that had the opportunity to exchange ideas and opinions with Director HANEDA in his office at Tokyo College. Despite the scorching heat, it was a fulfilling day for the high school students, as they were exposed to some of the research being conducted at the university.