Visiting Professor Jack Ma Held a Special Seminar for Students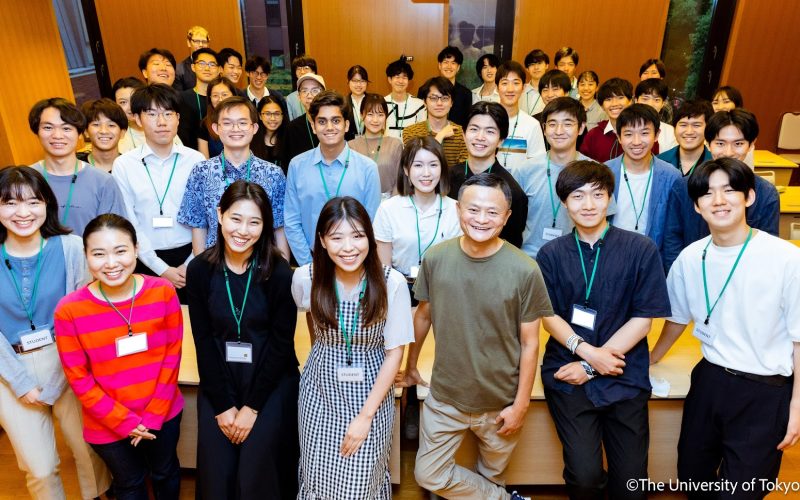 On the evening of June 12, Tokyo College and the University of Tokyo's Global Leadership Program (GLP) Office jointly held a special "Innovation and Entrepreneurship" seminar. Professor Jack Ma spoke at this seminar, primarily for the GLP-GEfIL, Global Education for Innovation and Leadership program students. The students were diverse and global in representation, including from Japan, China, India, Malaysia, and other countries.
The seminar focused on management philosophy and how the younger generation can achieve success in the future and was based on Professor Ma's rich experience and pioneering knowledge of entrepreneurship and innovation. The participating students engaged in a meaningful discussion with Professor Ma. The two-hour seminar was a valuable learning opportunity for the students.
Professor Ma's upcoming student seminars have yet to be determined.
GLP-GEfIL: https://www.glp.u-tokyo.ac.jp/en/gefil/
Inquiries for this event (by email only)
Public Relations Group, The University of Tokyo
Email: pr.adm[at mark]gs.mail.u-tokyo.ac.jp
*Replace [at mark] with @