A Meeting Between Honorary Fellow USHIODA Yoichiro and 3 Ushioda Fellows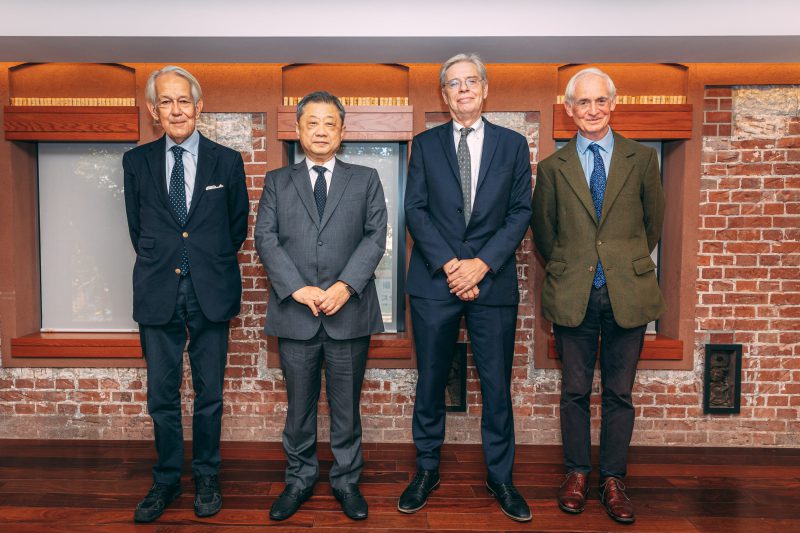 On November 8, Tokyo College Honorary Fellow USHIODA Yoichiro sat down with three Ushioda Fellows named in his honor. "Ushioda Fellow" is a title given to intellectuals who are active in society and have demonstrated a strong ability to communicate internationally; so far, four individuals have received this title. In addition to Mr. Michael KEEN and Mr. Alastair MORGAN, who are currently in residence at Tokyo College, Prof. Svante LINDQVIST is also visiting Japan for a brief period of time, resulting in the rare opportunity to have three Ushioda Fellows in Tokyo at the same time.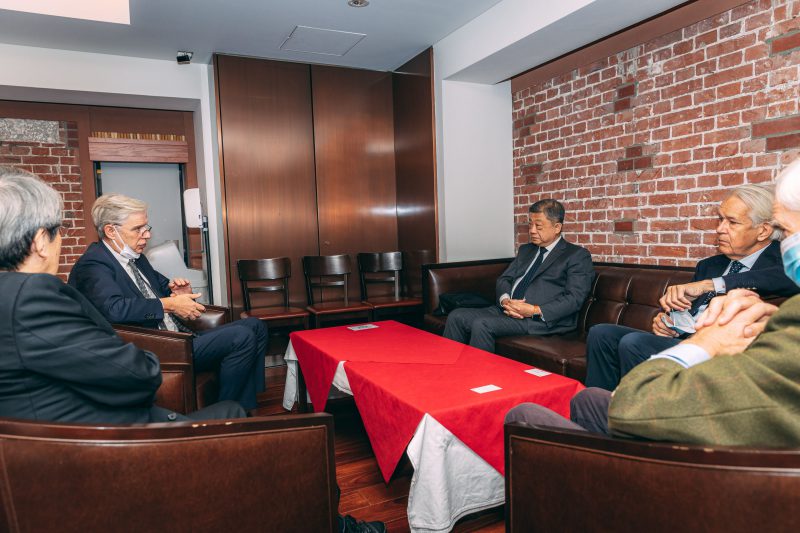 Therefore, Tokyo College Director HANEDA arranged for Mr. Ushioda to meet and have a chat with the Fellows. Each Fellow spoke about his own research and interests with humor, and Mr. USHIODA enthusiastically asked questions, making for a friendly yet meaningful discussion.