Visiting Scholar Dr. Tatiana LINKHOEVA's coming lecture on July 14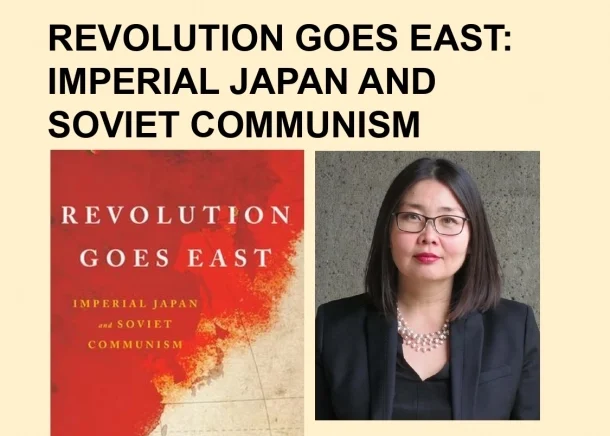 Tokyo College visiting scholar Dr. Tatiana LINKHOEVA will give a lecture titled "Revolution Goes East: Imperial Japan and Soviet Communism" on July 14 at Waseda University.
Date and time: July 14, 2022, 16:30 – 18:00 (JST)
Language: English
Lecturer: Dr. Tatiana Linkhoeva (Assistant Professor, New York University)
Venue: Room 104, Building 31, Toyama Campus, Waseda University.
Participation is free.
Advance registration required.
For more information, please refer to the following link.
https://www.waseda.jp/inst/sgu/news-en/2022/07/01/15739/