NIHU International Prize Commemorative Lecture (Professor Andrew GORDON) on June 10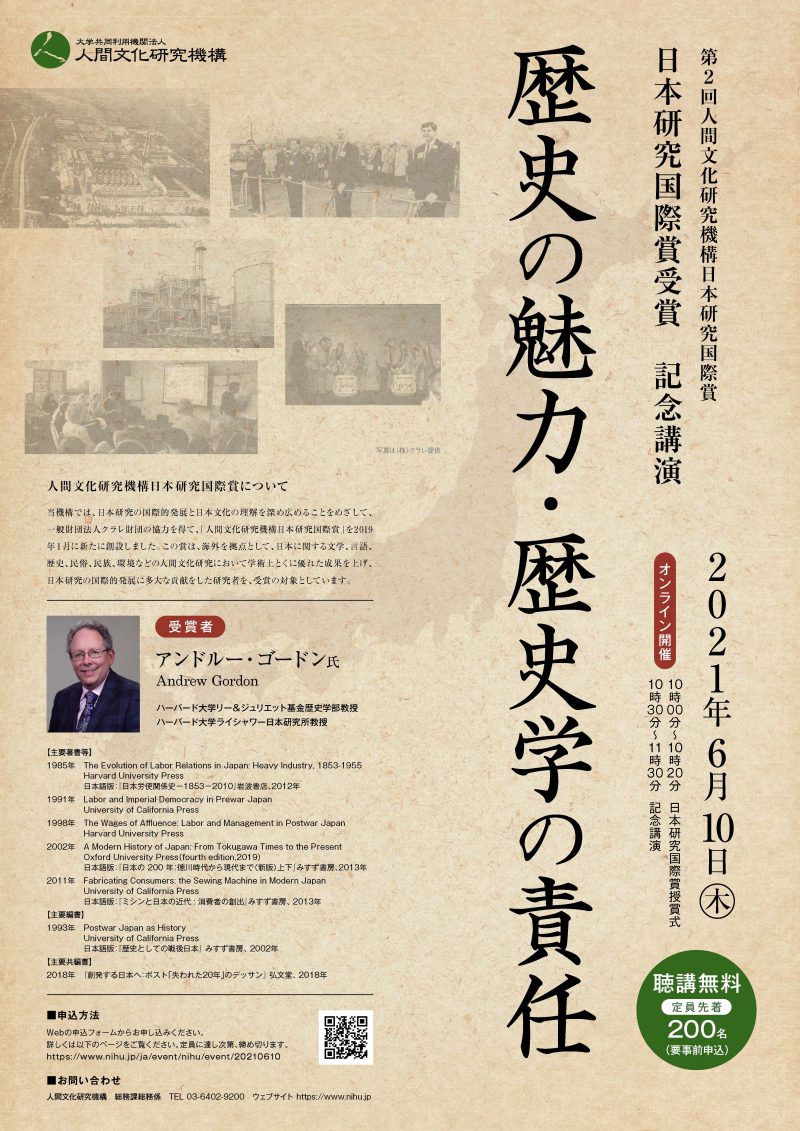 Former Tokyo College Professor Andrew GORDON was awarded the NIHU International Prize in Japanese Studies in October of last year. The award ceremony and commemorative lecture will take place online on June 10th. 
Commemorative Lecture: The Charm of History and the Responsibilities of Historical Studies
Date: June 10 (Thursday) 10:30-11:30 JST
Venue: The Japan Academy (Online)
If you are interested in attending, please register via the event page on the website for the National Institutes for the Humanities (in Japanese).