"The Japanese Economy" Online Discussion Season 2 Starts on March 10, 2021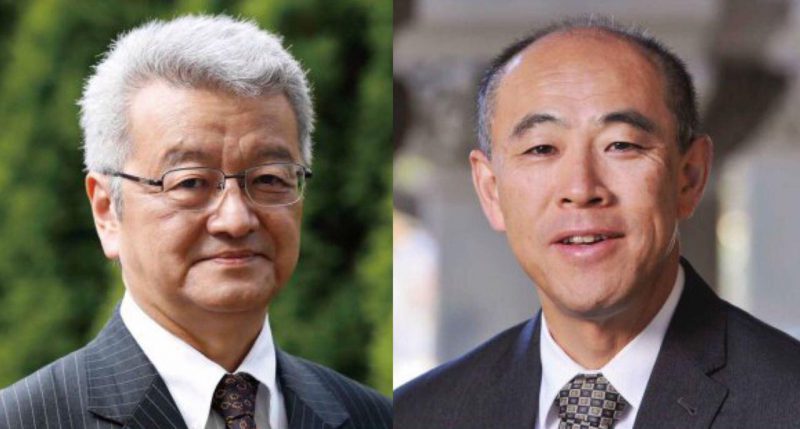 Taka and Takeo Explain the Japanese Economy: "The Japanese Economy" Online Discussion Season 2 will start on Wednesday, March 10, 2021. Takatoshi Ito and Takeo Hoshi, the authors of The Japanese Economy, 2nd Edition (MIT Press), discuss current issues in the Japanese economy. The first two episodes focus on environmental policy and feature Toshi Arimura, environmental economist at Waseda University, as the guest. The last two focus on labor market and feature Daiji Kawaguchi, labor economist at the University of Tokyo. Each episode will be available to watch on Tokyo College YouTube Channel from 17:00 (JST) every Wednesday. 
Outreach Partner: Columbia Business School, Center on Japanese Economy and Business
※Language: English only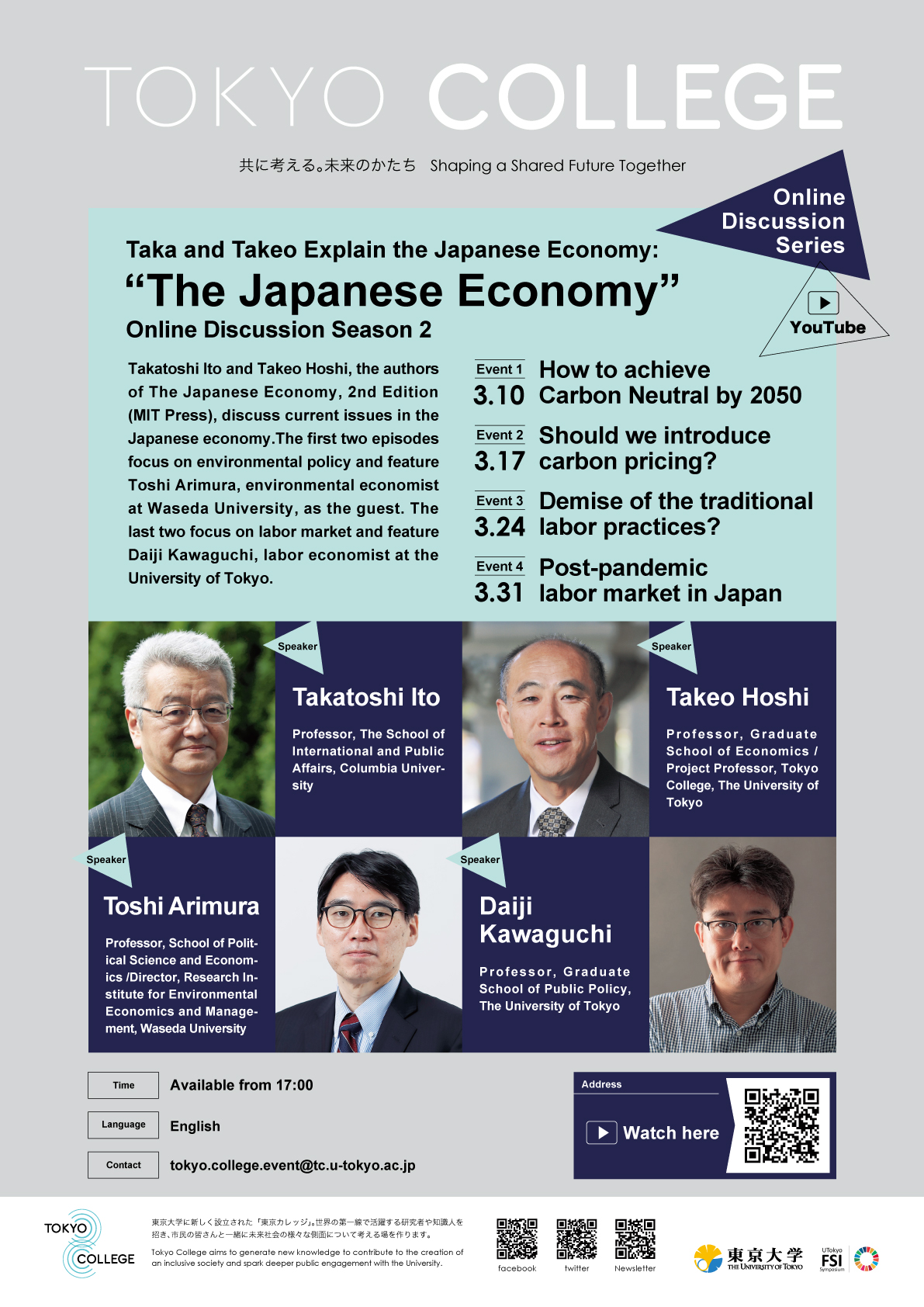 Episode 1
How to achieve Carbon Neutral by 2050
10 March 2021
Episode 2
Should we introduce carbon pricing?
17 March 2021
Episode 3
Demise of the traditional labor practices?
24 March 2021
Episode 4
Post-pandemic labor market in Japan
31 March 2021