My Number (Japan's Social Security and Tax Number System)
City offices will issue by post "My Number" (means "Individual Number", Japan's Social Security and Tax Number System) notice card to all individuals including non-Japanese from babies to the elderly who are registered residents of Japan.
It is a paper "Notice Card" with a 12-digit individual number (will not change throughout person's lifetime), your name, address, date of birth written on it, and will be delivered by registered mail to your address on your Resident's Card or Resident Register (住民票).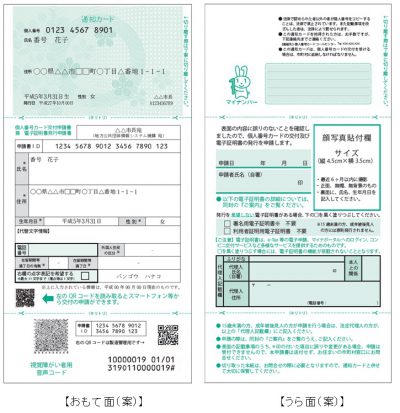 This "My Number" is separate to the Residence (Zairyu) Card system and does not replace the Residence Card. However, this identification number should be kept safe as it will be used by public bodies and UTokyo in reference to tax, national pension, unemployment, social insurance, and medical insurance.
Regardless of whether you are regular employee or part-time, UTokyo will have to carry the "number" of you and your dependent families on tax-related documents, such as tax withholding certificates. When you receive honorarium for lectures and manuscript fees, you will also be asked for the number by the parties.
For more detailed information, please refer to the Cabinet Secretariat website (in English):
https://www.cao.go.jp/bangouseido/foreigners/english.html
https://www.kojinbango-card.go.jp/en/
Last updated : June 26, 2020