"The Future of Europe and the EU-Japan Partnership: The War in Ukraine and its Impact on Europe and Beyond" Lecture by H.E. Herman Van Rompuy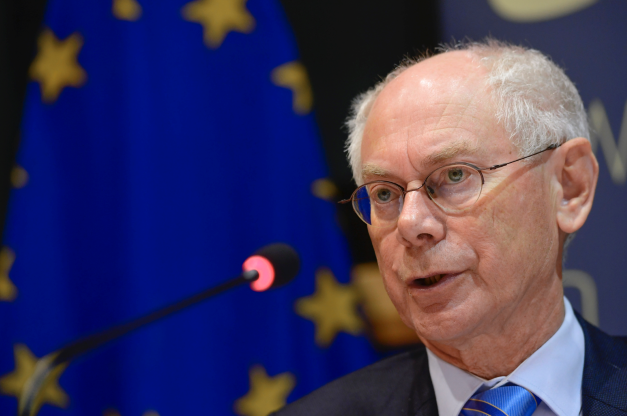 When:
2022.07.12 @ 13:00 – 14:45
2022-07-12T13:00:00+09:00
2022-07-12T14:45:00+09:00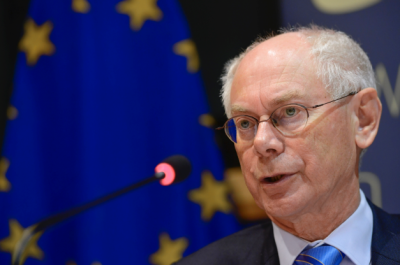 Date(s)
Tuesday, 12 July 2022, 1:00-2:45 pm (Doors open: 12:30 pm)
Venue

Yasuda Auditorium, Hongo Campus, The University of Tokyo

Registration➤https://pco-prime.com/form/tc0712_2022/en/

300 seats (first-come-first-served basis)

Registration
Pre-registration required (300 seats-First-come-first-served)  
Language
English (English-Japanese simultaneous translation available)
Abstract

The war in Ukraine has shaken our confidence in peace and prosperity within Europe and beyond. What is needed to overcome such a crisis in international relations? H.E. Herman Van Rompuy, President Emeritus of the European Council, leads the discussion by sharing his insights on the future of Europe and Japan which will be followed by Q&A sessions with students and others.

Program

Opening Remarks

Lecture

Q&A sessions

Speaker Profile

Speaker


H.E. Herman Van Rompuy(President Emeritus of the European Council)

Herman Van Rompuy, former Prime Minister of Belgium, is now President of the European Policy Centre and a visiting Professor in several universities (the College of Europe, KULeuven and others). He was the first full-time President of the European Council to take office when the Lisbon Treaty came into force in 2009. He has been awarded many honours and prizes, among which the Charlemagne Prize – Internationale Karlspreis. He received the Nobel Peace Prize on behalf of the EU in 2012. In 2015, King Philippe II of Belgium ennobled Herman Van Rompuy by making him a Count.

Facilitator

MINO Takashi (Deputy Director, Tokyo College, The University of Tokyo)

Opening Remarks


HAYASHI Kaori (Executive Vice President, The University of Tokyo (in charge of global and diversity affairs))

Moderator

IIDA Keisuke (Dean and Professor, Graduate School of Public Policy, The University of Tokyo)

Contact
tokyo.college.event@tc.u-tokyo.ac.jp
Co-organized by
Tokyo College & Graduate School of Public Policy (GraSPP), the University of Tokyo
Notice regarding COVID-19 prevention measures
We kindly request your cooperation in observing the following precautions against the spread of COVID-19 at this event.
- Wear a mask at all times and ensure proper cough etiquette.
- Disinfect hands at entrance and submit to a temperature check.
- Maintain social distance.
- Use appropriately marked seats.
- Refrain from conversation inside the venue.
- If you suddenly feel ill, notify nearby staff and follow their instructions.

Please refrain from attending the event if any of the following conditions apply:
(a) You have a temperature of greater than 37.5°C (or more than 1° higher than your usual bodily average);
(b) You have recently entered the country and are subject to a set period of self-quarantine as determined by the government;
(c) You have come in close contact with a person to whom (b) applies.

In addition, please be aware that personal information of event participants including names and contact information may be provided to public institutions (e.g., public health centers) depending on the status of infections. Thank you for your understanding.
EU-Japan